The second Shu Chien Early Career lecturer competition was held at the 21'st UC Systemwide Bioengineering symposium held virtually on June 24 2021 at UC Davis. Presented to the pre-tenured UC faculty who has demonstrated outstanding scholarly achievement.  Nine BME departments/programs submitted a single candidate to the BIC awards committee.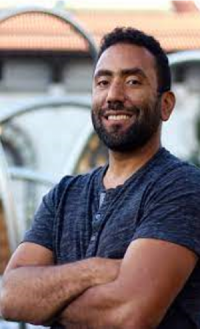 Three finalists were chosen to deliver a 20-minute lecture on an impactful biomedical problem solved in an innovative manner in their laboratory. They were Aaron Streets at UC Berkeley, Seth Shipman at UCSF and Liang Gao at UCLA.  A clear first-place winner emerged following voting of the awards committee. The Shu Chien Early Career Lecturer was Aaron Streets who received a check for $1000 and bragging rights as the top Bioengineering pre-tenured faculty in the UC System.
Thanks to Dr. Erik Engelson (CEO Lucira Health) for generous funding of this Award.
Criteria
A single vote by each member of the BIC awards committee for the best presentation based upon scientific impact, content, and delivery. 
Each judge recused voting for a candidate on their own campus. 
Shu Chien Early Career Lecturer awarded to individual receiving most votes.
Runner Ups