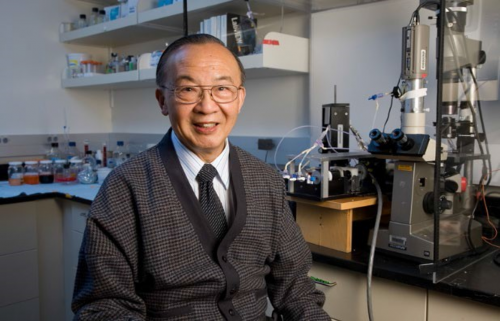 In order to foster the promotion of pre-tenured faculty and inter-UC-Campus activities between BME departments and programs across the UC system, the BIC organizes the annual Shu Chien Early Career Lecturer Award to be given to a junior UC-BME faculty who demonstrates outstanding scholarly achievement. This competition typically coincides with the UC systemwide BME symposium each summer. 
The 2021 Shu Chien Early Career Lecturer award session will be held on the first day of the 21st UC Systemwide virtual conference at 12:20 PM on June 24, 2021. This award will be presented to one of three pre-tenured faculty who deliver a lecture that demonstrates outstanding scholarly achievement. The requirements for consideration are: 
NIH-formatted biosketch including list of publications and grants (4 pages limit); an extended abstract describing content of candidates most impactful research (two page-BMES abstract format, Arial 12pt with 1" margins).

Each of the ten UC BME departments/programs will have the opportunity to submit a single candidate to the BIC awards committee due by May 15, 2021. 

Three finalists will be chosen to each deliver a 15-minute seminar online in a Zoom format to be held on June 24, 2021. The top prize winner will receive an honorarium of $1000, and two runner-up Early Career Lecturers will receive $500 each.
Please have candidates submit applications to your Bioengineering department Chair by April 15 in order to have each campus tender a single candidate by May 15. The three finalists will be named by June 1 to present in the UC Systemwide Symposium.